While a big portion of our user base are digital artists, illustrators, and animators, Poser has seen its fair share of applications in other areas throughout the years, including education, VFX, medical images, and more, thanks to its ease of use, versatility and high quality of included content.
Movies and video
Poser has been used in the previsualization stages of movies, not only in Hollywood movies but also in small independent productions. Accessible and affordable, Poser has brought previsualization tools to independent filmmakers who need to create previews of their shots, and digital storyboards, without having to spend thousands of dollars in specialized software and tools. Not only that, but Poser has also made it possible for creators to make their entire feature films. For example, The Exigency, by Cody Vibbart, is a feature-length animated film completely made in Poser.
Poser has also been used for visual effects for TV shows. The show "Bones", starring Emily Deschanel and David Boreanaz, used Poser to re-create some of the crime scenes of the show and was also featured in "The Angelatron", an advanced computer utilized by the show's leading team to visualize crimes.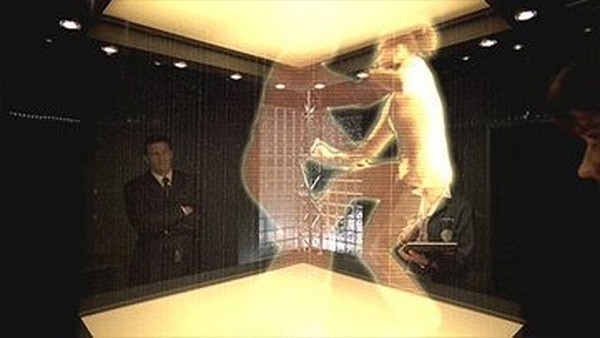 Medical fields
The website WebMD uses Poser figures for their body map, where users can select the various body parts to check for their symptoms.
Poser is also used to create various types of infographics, including infographics used to share important medical information with the public, and also to create widespread medical campaigns. What's interesting is that entities from different parts of the world use Poser for this.
Forensics
IFS Colorado (Independent Forensic Services) is a company that works with 3D experts in different fields to recreate crime scenes. On their website, you can see they use a combination of various techniques and technologies, including 3D scans, motion capture, game engines and also Poser, to recreate various possible scenarios for a crime, and use that information to gather as much information as possible to solve a crime.
Stock images
Poser has also been used to produce stock images for various purposes. Not only images that may be used for medical purposes, like a textureless figure that can be used to point medical information but also stock images that can be used for education, featuring fully rendered scenes with Poser characters.
Are you completely new to 3D, and are looking for a user-friendly tool to get you started in the world of computer animation? Poser might be the right tool for you! Are you a current Poser user looking to expand your horizons? Maybe some of the areas above draw your attention and is something you would like to get into.
SAVE 25% on Poser 12 using the coupon code below at checkout
Upgrade to Poser 13 later for $99 and keep both licenses